Kinabantangan River, Sabah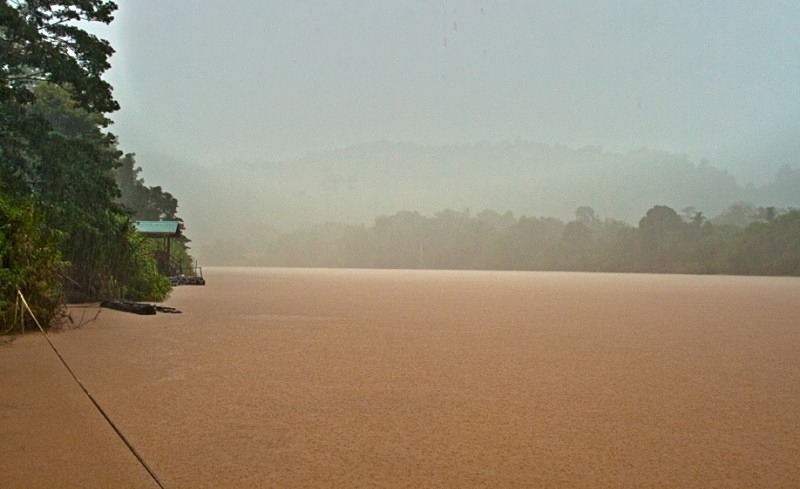 View Large to see the rain on the river.
In its way, this river is to Sabah what the Amazon is to Brazil. There is seemingly an abundance of wildlife:Endangered species such as Oragn Utans and Pygmy Elephants, but its a deceptive illusion, with Palm Oil plantations running as close as 500 metres from the river. A short corridor in which all the bio diversity is trapped.